An Caisteal & Beinn a Chroin Hike
Where: An Caisteal and Beinn a'Chroin from 1 mile south of Crianlarich in central Scotland
Height: 3,264ft, 995m An Caisteal . 3,090ft, 942m Beinn a Chroin
These Mountains have little Trail in places, Wet Sections, and a few Scrambles, so are normaly avoided by Tourist Hikers. Waterproof Boots and Gaitors are needed most of the year.
An Caisteal and Beinn a'Chroin are situated just over 50 miles north of Glasgow on the A82.
The image below is of the large Car Park for the hike to An Caisteal and Beinn a'Chroin next to the A82, just over 1 mile south of Crianlarich. This is a large Car Park that can hold many cars, about 400ft above sea level.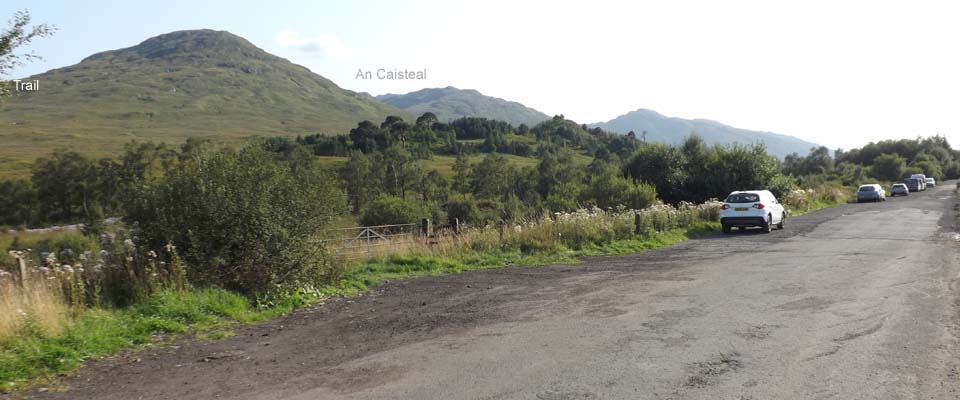 The image below is from the Car Park looking down a new Path to the Railway Bridge. This used to be a wet section through the field.
The Mountain seen below is the 2,236ft Sron Gharbh. An Caisteal and Beinn a'Chroin are behind that Mountain, the Trail goes over that Mountain first.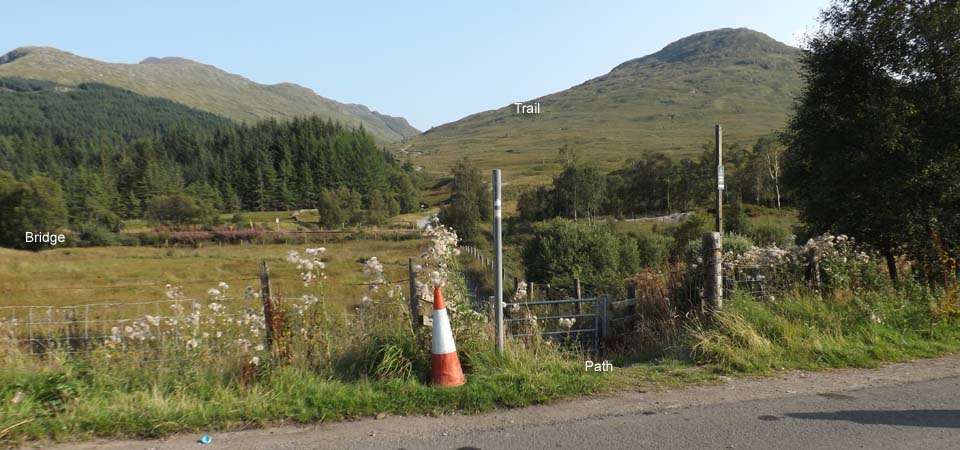 The image below is of the Railway Bridge just down from the Car Park, follow the Hill Road from here round over a Wooden Bridge then up to the Mountains.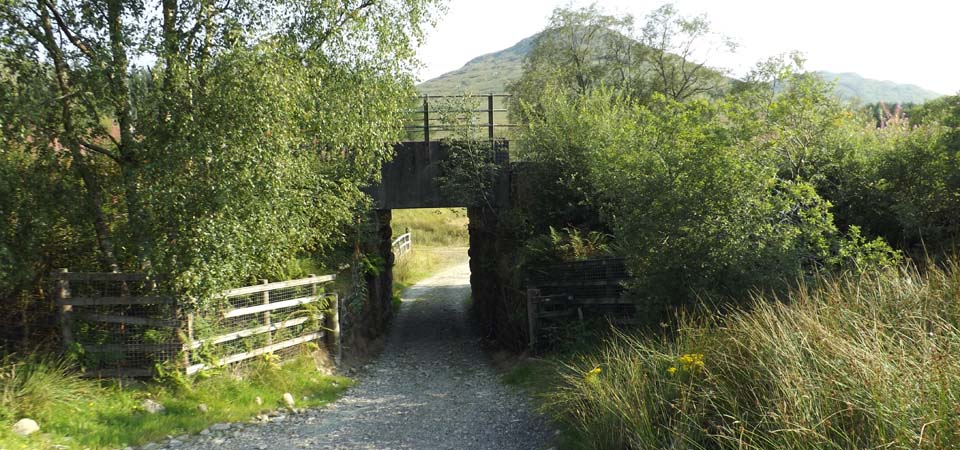 The Hill Road in the image below leads right up through the Mountains, follow it up till you see the Trail heading up Sron Gharbh. This is getting a real popular Hike in summer when it is less soggy, so there should be a fairly good Trail to follow now, although will be soggy in places in the Rainy Season.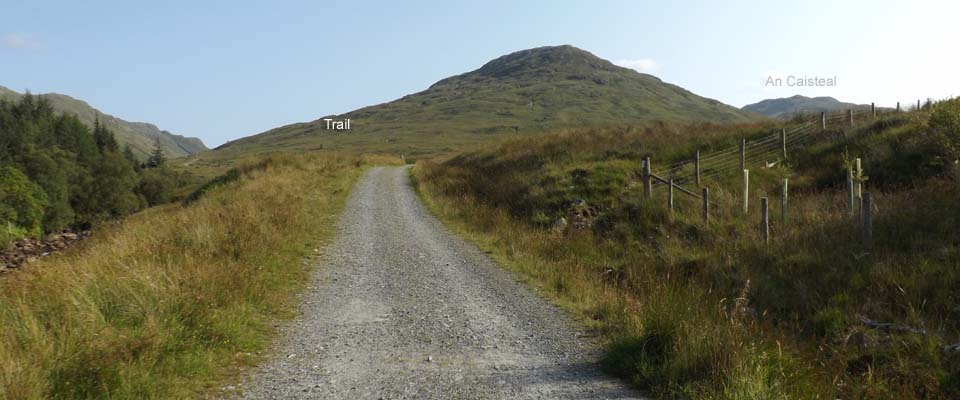 The Map below shows the main route onto An Caisteal and Beinn a'Chroin by going under the Railway Bridge, up the Old Road so far, over Sron Gharbh, on to An Caisteal, round to Beinn a'Chroin, then down off Beinn a'Chroin to the Old Road back to the Car Park.
Make sure and take an Ordnance Survey Map and Compass on these Hikes, and know how to use them, as in Cloud, these Mountains can be deadly. In Winter, make sure you have Crampons and an Ice Axe, and know how to use them.
Crianlarich Map . Hill Walking OS Map
An Caisteal Photo Tour to the Top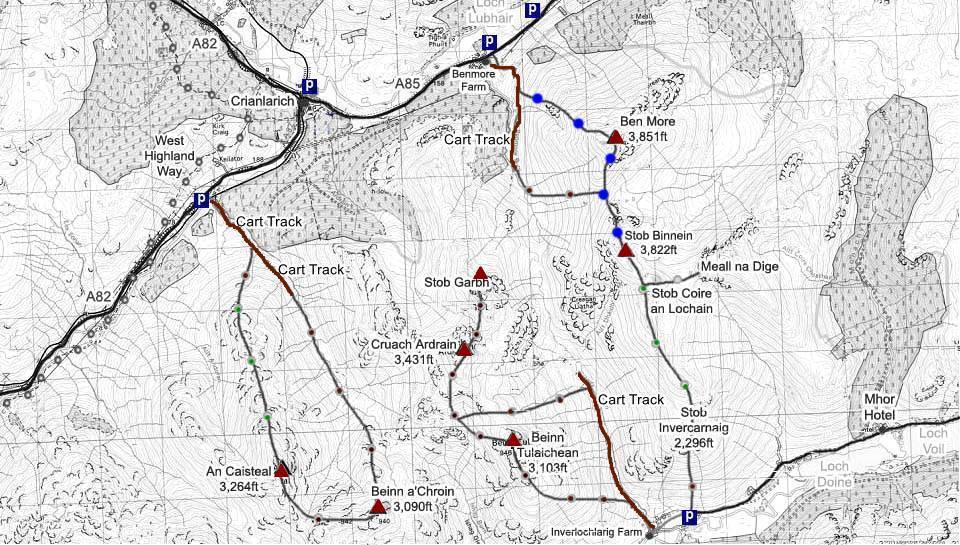 The image below is of the Crianlarich Hotel from the railway viaduct, just over one mile north of the hiking car park. The hotel is ideally situated for hiking a number of Munro's.
Beinglas Farm Campsite is situated about 5 miles south of the An Caisteal car park, and the Drovers Inn is situated a few hundred yards south of the Campsite. Beinglas Farm Map.