Bath Street Bar Diners Glasgow
List of the most popular Bar Diners & Bars on Bath Street in Glasgow with websites, information, images, telephone numbers, postcodes and links to maps and reviews.
Bath Street Bar Diners include traditional Scottish pubs and modern bar diners. The pubs and bar diners listed below serve meals through the day and early evening, then become bustling nightspots in the late evening with some providing live music, quizzes, karaoke, and sport on large TV screens.
Bath Street runs along to top side of Glasgow Centre towards the Kings Theatre, close to Sauchiehall Street. Map.
Click on Post-Codes for Maps & Google Reviews.
The Howlin Wolf
Bar Diner 100 Bath Street. Good food, bar bites, American whiskey, music nights and live music. Tel: 0141 332 3224.
Website . G2 2EN
SUPERCUBE
Kareoke Diner 104 Bath Street. Kareoke rooms for parties with spicy fast food. Rooms available in different sizes, and for kids parties as well. Tel: 0141 297 1218.
Website . G2 2EN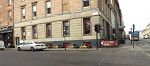 BLOC+
Bar Diner 117 Bath Street. Good music, burgers, street food, dogs, spicy wings, vegan, and strange Scottish dishes. Tel: 0141 574 6066.
Website . G2 2SZ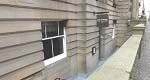 Pie & Brew
Bar Diner 129 Bath Street. Increadible Pies, Craft Beers, Music and Events. Tel: 0141 221 6789.
Website . G2 2SZ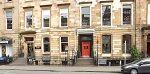 Hummingbird
Bar Diner 186 Bath Street. Cocktail bar, karaoke pods & function spaces over 4 floors, and talented chefs serving freshly prepared dishes. Tel: 0141 332 8513.
Website . G2 4HG
Saint Judes Glasgow
Bar Diner 190 Bath Street. Cocktails, lunch, bruch, and main menues, also with private rooms for parties. Tel: 0141 352 8800.
Website . G2 4HG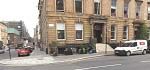 Moskito
Bar Diner 196 Bath Street. All-day restaurant, bar, events space, globally influenced food, innovative cocktails, up-beat DJ, and live music. Tel: 0141 739 004.
Website . G2 4HG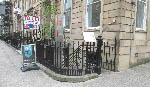 Bunker
Bar Diner 193-199 Bath Street. A quality bar & restaurant 7 days for eating, drinking, relaxing and partying, a stylish refuge for groups of all sizes. Tel: 0141 229 1429.
Website . G2 4HU . Image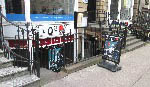 Slouch
Bar & Kitchen 203-2005 Bath Street. The best of food and music with only the freshest ingredients prepared with care and style. Tel: 0141 221 5518.
Website . G2 4HZ . Image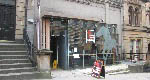 The Bath Street Palomino
Bars Diner 207 Bath Street. Renowned for authentic stone baked pizzas, freshly prepared daily with the finest italian flour. Tel: 0141 221 9444.
Website . G2 4HZ . Image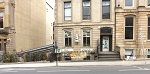 Tiki Bar & Kitsch Inn
Bar Diner 214 Bath Street. Thai food in a swanky environment, a basement cocktail bar, and large beer garden. Tel: 0141 332 1341.
Website . G2 4HW
Mini Grill Steakhouse
Restaurant /Diner 244 Bath Street. Burgers, steaks, beef, sundy roasts, venison, pork, seabass. Tel: 0141 332 2732.
Website . G2 4JW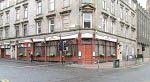 The Griffin
Bar Diner 266 Bath Street. A traditional Scottish bar built in 1903, serving traditional Scottish food throughout the day. Situated opposite the Kings Theatre, said to have a resident ghost. Currently Closed may be for Sale. Tel: 0141 331 5170.
Website . G2 4JP