Grampian Country Hotels & Aberdeen
A list of Country Hotels in Grampian and Aberdeen in Scotland with Websites, Phone Numbers, Images, and links to Maps and Reviews.
Grampian Area Top Attractions Click On Map.
Aberdeen Attractions List with websites, maps and reviews
Also listed are links to B&Bs , Self Catering and the top Grampian Websites.
VS = Visit Scotland Assessed . AA = Automobile Association Assessed . SC = Self Classified
Click on Post-Codes for Reviews, Maps & Booking Offers may be available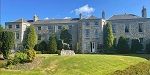 Castle Hotel & Restaurant
SC 4 Star, 40 miles northwest of Aberdeen by Huntly. A selection of Suites, Deluxe Rooms, Standard Rooms and a Dining Room with panoramic views over the gardens and surrounding parkland. Tel: 01466 792 696.
Facebook . Postcode: AB54 4SH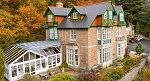 Darroch Learg Hotel & Restaurant
SC 4 Star, 42 miles southwest of Aberdeen by Ballater. A fine vantage point above Ballater with paths around the hotel grounds lead directly onto Craigendarroch and the walk to the top or round the hill is among the very best. Tel: 01339 755 443.
Website . Postcode: AB35 5UX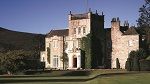 Macdonald Pittodrie House Hotel & Restaurant
SC 4 Star, 21 miles northwest of Aberdeen by Inverurie. In its own ancient estate that extends as far as the eye can see, with turrets, spiral staircases, period furniture and ancestral portraits Tel: 01467 622 437.
Website . Postcode: AB51 5HS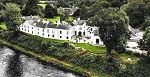 Maryculter House Hotel & Restaurant
SC 4 Star, 8 miles southwest of Aberdeen on the banks of the famous River Dee. In beautiful Landscaped grounds in an area that is home to Scotland's Castle, Golf and Whisky Trails. Tel: 01224 732 124.
Website . Postcode: AB12 5GB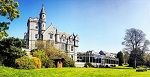 Ardoe House Hotel Spa & Restaurant
SC 4 Star, 4 miles southwest of Aberdeen off South Deeside Road. A 19th Century mansion with 109 en suite rooms in 30 acres of countryside. Ideal for shopping, theatres, scenic walks and Balmoral Castle. Tel: 01224 867 355.
Website . Postcode: AB12 5YP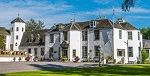 Banchory Lodge Hotel & Restaurant
SC 4 Star, 17 miles southwest of Aberdeen on the south side of the town of Banchory. Superior accommodation in an idyllic riverside garden setting. Fresh flowers and open fires enhance the homely atmosphere. Tel: 01330 822 625.
Website . Postcode: AB31 5HS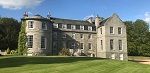 Raemoir House
Now for exclusive use, SC 3 Star, 18 miles southwest of Aberdeen by Banchory. A Georgian mansion house in wide parkland, in easy reach of all the famous Victorian Aberdeenshire tourist attractions. Tel: 01330 824 884.
Website . Postcode: AB31 4ED