A list of all Isle of Bute Hotels in Scotland with Websites, Phone Numbers, Images and links to Maps and Reviews.
Rothesay is the largest town on the Isle of Bute with a port where the ferries from the west of Scotland village of Wemyss Bay dock, 35 minute crossing. Port Banantine , second largest town on Bute, is situated under 2 miles north of Rothesay.
The slip from where a small ferry crosses from Rhubodach, northern tip of Bute, to Colintraive on the Cowal Peninsular, is situated 9 miles north of Rothesay, the crossing takes just five minutes
One of the islands main attractions is the impressive mansion Mount Stuart.
VS = Visit Scotland Assessed . AA = Automobile Association Assessed . SC = Self Classified
Click on Post-Codes for Reviews, Maps & Booking Offers may be available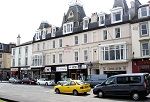 Victoria Hotel & Restaurant
SC 3 Star, in Rothesay centre on Victoria Street by the Ferry Terminal. The best of Scottish traditional values with state of the art facilities. Tel: 01700 500 016.
Website . PA20 0AP . Large Image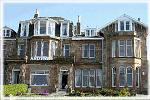 Ardyne Hotel Guest House
Former hotel, SC 3 Star, 0.8 of a mile northwest of Rothesay centre on Mountstuart Road. 19 en-suite bedrooms all comfortably furnished, a large lounge & bar, both with stunning seaviews. Tel: 01700 502 052.
Website . Postcode: PA20 9EB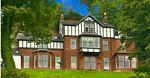 Chandlers
SC 3 Star, 2.3 miles southeast of Rothesay centre at Ascog Bay, now for holiday apartments. Everything at Chandlers is of a high standard, where comfort takes on a new meaning. Tel: 01700 505 577.
Website . Postcode: PA20 9ET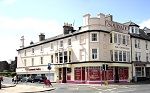 Esplanade Hotel
SC budget, in Rothesay centre on the High Street by the Ferry Terminal. Good quality budget accommodation and excellent food, popular with groups interested in fishing, walking, golfing, bird watching, cycling, eating and drinking. Postcode:Tel: 01700 502 001.
Website . PA20 9AR . Large Image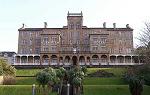 Glenburn Hotel
SC budget, 0.5 of a mile southeast of Rothesay centre on Mount Stuart Road. Situated above its own terraced gardens with panoramic views across the waters of Rothesay Bay to the Cowal Peninsula. Tel: 01700 502 500 .
Website . Postcode: PA20 9JP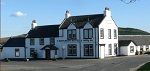 Kingarth Hotel
SC budget, 5 miles south of Rothesay by the coastal village of Kilchattan Bay. The only true Country Inn on Bute est in 1786. Open all day every day from 12 noon 'til late with Home cooked food. Private dining room and function suite available for up to 80. Tel: 01700 831 662.
Website . Postcode: PA20 9LU

Cannon House Hotel
SC 3 Star, 0.3 of a mile southeast of Rothesay centre on Battery Place. Six double rooms and one twin individually styled with comfort in mind and have either a private bath or shower, most with sea views. Tel: 01700 502 819.
Website . Postcode: PA20 9DP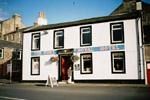 Port Royal Hotel & Russian Tavern
SC budget, 37 Marine Road, Port Bannatyne. Port Bannatyne is a fishing and yacht village 2 miles north of Rothesay. Currently Closed? Tel: 01700 505 073.
Postcode: PA20 0LW

St Blanes Hotel
Now used for self catering holidays. Tel: 01700 831 224.
Website . Postcode: KA27 8BY

Bayview Hotel
SC 4 Star, 0.8 of a mile southeast of Rothesay centre on Mountstuart Road. Currently Closed.
Postcode: PA20 9EB