All Shetland Isles Hotels
Below is a list of all Shetland Isles Hotels in Scotland with Websites, Phone Numbers, Images and links to Maps and Reviews.
The Shetland Isles are an archipelago of 100 islands that are situated further north than Moscow and southern Greenland.
Lerwick is the largest town on the Shetland Isles. The main ferry link by NorthLink Ferries is between Aberdeen, Orkney and Shetland. The trips take about 6 hours between Aberdeen and the Orkney Isles, and about 8 hours between the Orkney Isles and the Shetland Isles. The service runs about 4 days per week.
At the southern tip of Shetland is Sumburgh Head, the first part of the Islands most visitors see when travelling by sea.
Flights from Sumburgh Airport connect to most major Scottish and Norwegian airports, as well as to Kirkwall in Orkney and, sometimes, to Fair Isle.
Visitor attractions on the Shetland Isles include Fort Charlotte & the Broch of Clickimin: a 1000BC bronze-age farmhouse on the south side of Lerwick, Scalloway Castle 25 miles west of Lerwick, Mousa Broch: one of 500 fortified house scattered around the islands, Jarlshof: an archaeological site showing the Stone Age, Bronze Age, Iron Age, Pictish, Norse and Medieval eras, right the way through to the 1600s, and the Fetlar Interpretive Centre.
There are many fishing villages and coastal settlements to visit such as Hamnavoe, Walls, Sandnes, Sandwick, Aith, Mossbank, Brae, Eshaness& Hillswick. View the Click on Map.
Shetland tours can be taken with many companies: Website
VS = Visit Scotland Assessed . AA = Automobile Association Assessed . SC = Self Classified
Click on Post-Codes for Reviews, Maps & best Booking Offers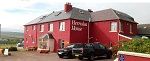 Herrislea House Hotel
At Tingwall, VS 4 Star, 8 miles northwest of Lerwick. Enjoy the fresh, rugged landscape and explore our heritage. While away the evening sampling our fine dining and retire to the front room for coffee & tab nabs with a dram from our fine malt whisky selection. Tel: 01595 840 208.
Website . Postcode: ZE2 9SB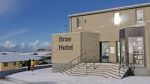 Brae Hotel
At Brae, SC 4 Star, 21 miles northwest of Lerwick. A 35 bedroom business with a range of accommodation from a single room to twin/double en suite. We have a function room, dining room and coffee shop. There is also the Northern Lights pub attached to the hotel. Open all year round. Tel: 01806 522 456.
Website . Postcode: ZE2 9QJ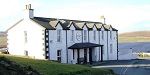 Spiggie Hotel
At Scousburgh, SC 4 Star, 6 miles north of Sumburgh. Enjoy sunsets over the RSPB nature reserve, Sample delicious home cooked food made with the best of fresh local produce (reservations advisable) & Unwind in one of our 6 ensuite rooms with stunning scenic views. Tel: 01950 460 409.
Website . Postcode: ZE2 9JE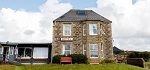 Baltasound Hotel
At Unst, SC 3 Star, 57 miles north of Lerwick. Britain's most northerly hotel situated on the island of Unst, the third largest of the Shetland Islands. This small, informal, family-run hotel caters both for holiday-makers and for business tourists. Tel: 01957 711 334.
Website . Postcode: ZE2 9DS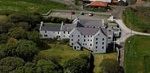 Busta House Hotel
At Brae, VS 3 Star, 24 miles northwest of Lerwick in by the settlement of Brae. A perfect setting for holidays and celebrations of all kinds, blending history, romance and intimacy with an attention to detail which makes for perfection.. Tel: 01806 522 506.
Website . Postcode: ZE2 9QN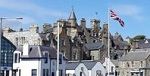 Grand Hotel
At Lerwick, SC 3 Star, Our hotels are centrally located in the heart of Lerwick and offer easy access to the local shops, harbour, bus, ferry and taxi services, and all the other amenities you would expect to find in a busy town centre. Tel: 01595 697 425.
Website . Postcode: ZE1 0AN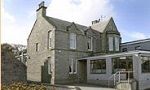 Kveldsro House Hotel
At Lerwick, SC 3 Star, the Hotel had a total refurbishment in 1993 transforming it into Shetland's most luxorious hotel offering a standard the discerning traveller or holiday maker expects. Tel: 01595 692 195.
Website . Postcode: ZE1 0AQ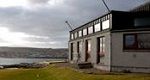 Lerwick Hotel
At Lerwick, SC 3 Star, A modern, well equipped hotel nestling on the shore, in the Shetland capital. Ten minutes walk from the town centre our location means our restaurant and many of our bedrooms take advantage of the unrivalled open views of Breiwick Bay and the island of Bressay. Tel: 01595 692 166.
Website . Postcode: ZE1 0RB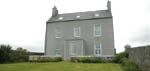 Maryfield House Hotel
At Bressay, SC 3 Star, 2 miles east of Lerwick on the Island of Bressay with regular Ferries. Small family run Hotel with a Bar and Restaurant. Tel: 01595 820 203.
Website . Postcode: ZE2 9EL

Queens Hotel
At Lerwick, SC 3 Star, overlooking Lerwick Harbour, worlds apart from any hotel where you may have stayed before. The spirit of relaxed freedom will strike you immediately. The renowned harbour-view restaurant has as its backdrop an ever-changing panorama of the island of Bressay. Tel: 01595 692 826.
Website . Postcode: ZE1 0AB

Saxa Vord Resort
At Unst, SC 3 Star, 60 miles north of Lerwick. The Saxa Vord Resort is the perfect place to stay to enjoy Unst and the best of Shetland. A former RAF base now converted to Self Catering Houses, Hostel, Restaurant and Bar. Is also now being used for a Space Project, so may be closed for some time. Tel: 01957 711 711.
Website . Postcode: ZE2 9TJ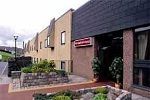 Shetland Hotel
At Lerwick, SC 3 Star, in the centre of Lerwick on Holmsgarth Road. All public areas and bedrooms now have broadband wifi internet access for those with laptops; Beltrami's Cafe/Bar has internet access with computers for those travelling without laptops. Tel: 01595 695 515.
Website . Postcode: ZE1 0PW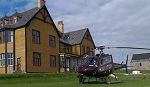 St Magnus Bay Hotel
At Hillswick, SC 3 Star, 33 miles northwest of Lerwick. A place of beauty, the St Magnus Bay Hotel captures the character of the Hillswick shoreline. This wooden building, originally manufactured in Norway over 100 years ago is thought to be the only one of its type in Britain. Tel: 01806 503 372.
Website . Postcode: ZE2 9RW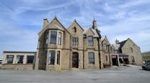 Sumburgh Hotel
At Sumburgh, SC 3 Star, In Shetland, you are always guaranteed a warm welcome. But none, I believe, is warmer than the one here at the Sumburgh Hotel. Tel: 01950 460 201.
Website . Postcode: ZE3 9JN
Scalloway Hotel
At Scalloway, SC 3 Star, 6 miles west of Lerwick. The Scalloway Hotel is situated on the village waterfront. Sold expected to re-open in 2023.
Postcode: ZE1 0TR
Orca Country Inn
At Hoswick, SC 2 Star, 13 miles south of Lerwick in the Village of Hoswick. Currently Closed. Tel: 01950 431 402.
Postcode: ZE2 9HL