Listing of All Glasgow Country Hotels with Websites , Images , Phone Numbers , Postcodes and Links to Maps and Top Reviews .
These Glasgow Country Hotels are situated from 4 miles to 22 miles from Glasgow centre.
VS = Visit Scotland Assessed . AA = Automobile Association Assessed . SC = Self Classified
Click on Post-Codes for Reviews, Maps & Booking Offers may be available..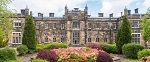 Mar Hall Hotel Golf Spa & Restaurant
VS 5 Star, 13 miles west of Glasgow on Earl of Mar Estate, Bishopton. One of Scotland's premier hotels with 53 luxurious and individually designed suites with views of the Kilpatrick Hills. Phone 0141 812 9999.
Website . Reviews Offers PA7 5NW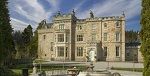 Crossbasket Castle & Restaurant
SC 4 Star, 15 miles southeast of Glasgow by East Kilbride. The castle grounds have woodlands, nature walks and stretch of river with majestic waterfalls. Phone number 01698 829 461.
Website . Reviews Offers G72 9UE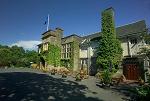 Dalmeny Park Country House Hotel & Restaurant
SC 4 Star, 8 miles southwest of Glasgow on Lochlibo Road.An impeccably restored Scottish Mansion in seven acres of Magnificent Gardens and Grounds. Phone number 0141 881 9211.
Website . Reviews Offers G78 1LG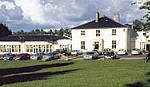 Macdonald Crutherland House Hotel & Restaurant
AA 4 Star, 10 miles southeast of Glasgow on Strathaven Road. Relax into a luxurious environment in 37 acres of beautiful surroundings. Phone 0344 879 9039.
Website . Reviews Offers G75 0QJ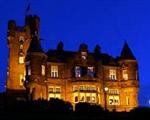 Sherbrooke Castle Hotel & Restaurant
VS 4 Star, in the suburbs of Glasgow 4 miles south of the city centre off Sherbrooke Avenue. A magnificent baronial building in rich red sandstone in beautifully landscaped gardens. Phone 0141 427 4227.
Website . Reviews Offers G41 4PG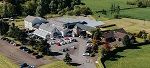 Bowfield Hotel & Country Club
SC 3 Star, 16 miles southwest of Glasgow by Howwood. The hotel has a Leisure Club, state of the art conference and meeting facilities, and excellent informal dining. Phone number 01505 705 225.
Website . Reviews Offers PA9 1DZ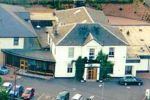 Castlecary House Hotel & Restaurant
SC 3 Star, 16 miles northeast of Glasgow by the village of Castlecary. The hotel is centrally located for guests to enjoy much of what Central Scotland and beyond has to offer. Phone number 01324 840 233.
Website . Reviews Offers G68 0HD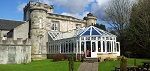 Kincaid House Hotel & Restaurant
VS 3 Star, 9 miles north of Glasgow in the village of Milton of Campsie. A charming listed country house situated in its own grounds and reached by a winding, tree-lined driveway. Phone 0141 776 2226.
Website . Reviews Offers G66 8BZ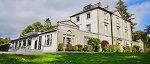 Strathaven Hotel & Restaurant
SC 3 Star, 22 miles southeast of the Glasgow on the east side of Strathaven. Family run hotel, designed by Robert Adam Jnr in the 1700s in three acres of grounds. Phone number 01357 521 778.
Website . Reviews Offers ML10 6SZ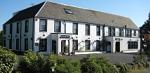 Uplawmoor Hotel & Restaurant
SC 3 Star, 13 miles southwest of the Glasgow in the village of Uplawmoor. Situated in the scenic hills of Renfrewshire, on the Ayrshire Border, Burns Country with some top links golf courses. Tel: 01505 850 565.
Website . Reviews Offers G78 4AF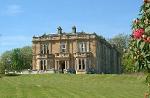 Moorpark House Hotel & Restaurant
SC 4 Star, 23 miles southwest of Glasgow by Kilbirnie. Now just for Weddings. Phone number 01505 683 503.
Reviews Offers KA25 7LD