A list of Holiday Lodges in the Highlands of Scotland with Websites,, Phone Numbers Images and links to Maps and Reviews.
Some parks do not allow pets, some allow pets, and some allow pets in certain lodges.
Click on Post-Codes for Maps & Directions . Areas Attractions Click On Maps .
South Highlands - Argyll, Loch Lomond, Trossachs, Perthshire & Fife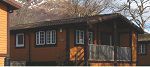 Appin Holiday Homes 15 miles north of Oban in Argyll pets certain homes only. Our holiday lodges offer superb panoramic views, each having two bedrooms - one double and one twin bedded room - and are positioned to offer you the very best views and sunsets from your covered verandah overlooking Loch Creran. Tel: 01631 730 287.
Website . PA38 4BQ . Reviews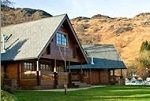 Ardlui Lodges north side of Loch Lomond pets allowed. The Lodges at Ardlui are perfectly positioned on the beautiful northern-most shores of Loch Lomond, beside the Ardlui Marina and adjacent to the Ardlui Hotel and Holiday Home Park. Tel: 01301 704 243.
Website . G83 7EB . Reviews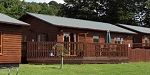 Balmeadowside Lodges & Cottages by Cupar in Fife pets allowed. Set on the south-facing slopes of a mixed farm estate in Fife, these seven luxury modern lodges and two newly refurbished cottages all have amazing views of the surrounding countryside. Relax in your private hot tub, enjoy the farm walks or check out the local area, with St Andrews, Dundee and Perth all in easy reach. Tel: 0333 210 1055.
Website . KY15 4NT . Reviews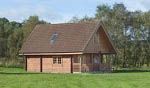 Benview Holiday Lodges by Aberfoyle no pets. Just 15 milesnorth of Glasgow beneath the Ben Ledi hills, on the edge of the Trossachs and nestling amongst some of the most beautiful scenery in Scotland. Make one of our six self-catering lodges your base for a wonderful break. Tel: 01360 850 002.
Website . G63 0QY . Reviews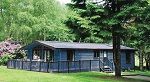 Blair Castle Caravan Park and Woodland Lodges by Blair Atholl / Perthshire pets allowed. A warm welcome to Blair Castle Caravan Park. This multi award winning, very family friendly Scottish caravan park offers superb holiday homes and spacious pitches for caravans and camping in the grounds of the famous Blair Castle. Tel: 01796 481 263.
Website . PH18 5SR . Reviews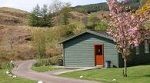 Cologin Lodges & Chalets 4 miles south of Oban in Argyll pets allowed. Nestled between the hills with glorious, untamed countryside all around, the chalets are a tranquil escape from the hustle and bustle of city life with a country pub on site Tel: 01631 564 501.
Website . PA34 4SE . Reviews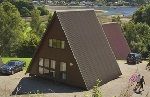 Drimsynie Estate Holiday Village by Lochgoilhead in Argyll pets some lodges. Our self-catering lodges range from the traditional to the luxurious and ultra-modern. Our self catering caravans are modern and all purchased within the last two years. Tel: 01301 703 344.
Website . PA24 8AD . Reviews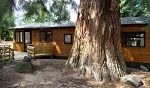 Erigmore Lodges by Dunkeld / Perthshire pets allowed some lodges. Erigmore offers quality self catering accommodation in Scotland's 'Big Tree Country'. Erigmore Estate is the perfect place to escape to, and explore the beautiful countryside of Perthshire. Tel: 01350 727 236.
Website . PH8 0BJ . Reviews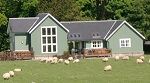 Highland Heather Lodges 7 miles west of Crief / Perthshire pets allowed in some lodges. We offer superbly appointed Scottish log cabins available for both long and short stays. With hot tubs & BBQ's, this truly is luxury, self-catering holiday accommodation, in the heart of Perthshire, Scotland by the village of Comrie, 7 miles west of the town of Crief. Tel: 01764 670 440.
Website . PH6 2JA . Reviews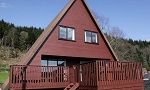 Hunters Quay Lodges by Dunoon / Argyll pets allowed. This 5* Scottish tourism award winning park is situated in an elevated position with spectacular views overlooking the Argyllshire hills and Firth of Clyde. Set in 185 acres of landscaped grounds are our modern and comfortable self catering caravans and lodges, some of which include an outdoor hot tub! Tel: 01369 707 772.
Website . PA24 8AD . Reviews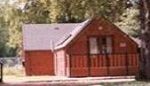 Huntingtower Lodges by Perth / Perthshire pets allowed in some lodges. The high quality Huntingtower Lodges offer you an ideal spot from which to base yourself whether visiting Scotland on a holiday business trip or just to get away for a while. Tel: 01738 582 444.
Website . PH1 3JT . Reviews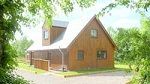 La Fortuna Lodges by Stirling pets allowed some lodges only. Opened spring 2010, these 4* luxury well-appointed holiday lodges enjoy a fabulous countryside location, with open views of Stirling Castle, Wallace Monument and the Ochil hills. Tel: 01786 447 608.
Website . FK9 5QJ . Reviews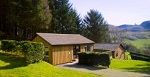 Lagnakeil Lodges 4 miles south of Oban in Argyll pets allowed. The lodge site is set in the hillside in Lerags Glen towards Loch Feochan. All of our holiday lodges are Visit Scotland graded to 3 and 4 star standard. Tel: 01631 562 746.
Website . PA34 4SE . Reviews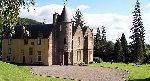 Leny Estate by Callander / Perthshire no pets. This highland estate contains a unique location for selfcatering holidays in historic Leny House, a family run baronial country mansion in its own parkland; award-winning selfcatering accommodation in lodges (log cabins) and holiday cottages amongst the garden grounds and the atmospheric luxurious Scottish Self Catering Castle Suite in Leny House. Tel: 01877 331 078.
Website . FK17 8HA . Reviews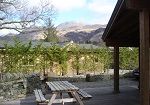 Rowardennan Lodges remote area on the east side of Loch Lomond pets allowed. Our five star luxury lodges are situated on the East shore of Loch Lomond in the heart of the Queen Elizabeth Forest Park and nestles beneath the dramatic Ben Lomond mountain. Our lodges are ideal for a wealth of outdoor pursuits such as walking, fishing, boating and much more. Our hotel is a short walk from the lodges. Tel: 01360 870 273.
Website . G63 0AR . Reviews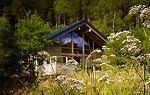 Forest Holidays - Strathyre Cabins by Callander on the banks of Loch Lubnaig pets allowed. Comprising 35 well-spaced luxury forest cabins, stretching along the western shore of Loch Lubnaig, our Strathyre cabin site is idyllic. Many mountain hikes close by and a mountain bike trail that runs 22 miles between Callander and Killin. Tel: 01877 330 323.
Website . FK17 8HF . Reviews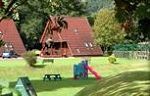 River Edge Lodges by Bridge of Earn Perthshire no pets. Family business, providing comfortable self-catering holiday accomodation with high quality service. Free Wi Fi in all lodges. - Lodges are by the banks of the River Earn with Moncreiffe Hill in the background. Tel: 01738 812 370.
Website . PH2 9AB . Reviews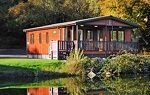 Tralee Bay Holidays 3 miles north of Oban in Argyll pets allowed some lodges. Overlooking the picturesque Ardmucknish Bay the wooded surroundings and long sandy beach make Tralee the ideal destination for a self catering lodge or caravan holiday, any time of year. Tel: 01631 720 255/217.
Website . PA37 1QR . Reviews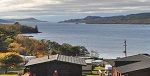 West Loch Shores Lodges 3 miles north of Tarbert in Argyll pets allowed. Our lodges and cottages are set in some of the most stunning west coast landscapes. Ideal for an adventure break, or a base for island hopping. Tel: 01880 820 873.
Website . PA29 6YF . Reviews

Loch Tay Highland Lodges 4 miles northeast of Killin pets some chalets. One of the most beautiful areas of Scotland surrounded by mountains, lochs and rivers yet still within easy driving distance of Edinburgh, Stirling and Glasgow. Tel: 01567 820323.
Website . FK21 8TY . Reviews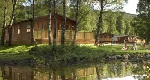 Tummel Valley Holiday Park 13 miles west of Pitlochry in Perthshire pets allowed. Come and join us at peaceful Tummel Valley, right in the heart of the pretty Tay Forest... where you're free to enjoy the whole of the great outdoors with your family. Many activities, entertainment and bar/diners. Tel: 01882 634 221.
Website . PH16 5SA . Reviews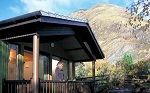 Clachaig Holidays by Glencoe one dog per chalet. Quality lodges, chalets and cottages in Stunning Locations by our Clachaig Inn. We work hard - so that you don't have to, and we guarantee that a stay with us is indeed a Carefree Holiday in Glencoe. Tel: 01855 811252.
Website . PH49 4HX . Reviews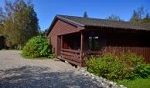 Birchbrae Lodges 8 miles south of Fort William pets allowed. Seven luxury self catering Scandinavian style holiday lodges set in a peaceful and secluded woodland clearing. Tel: 01855 821 261.
Website . PH33 6SE . Reviews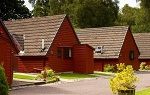 Bunroy Holiday Park Lodges 12 miles east of Fort William pets some lodges. A haven of peace in the heart of The Highlands, surrounded by breathtaking mountains and glens, yet within easy reach of Fort William, Ben Nevis and the countless attractions of the Scottish Highlands. Tel: 01397 712 332.
Website . PH31 4AG . Reviews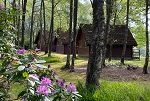 Burnbank Lodges 9 miles north of Fort William pets welcome. Well appointed, one bedroomed self-catering holiday lodges, idyllically set in natural woodland on the banks of the River Spean. Tel: 01397 712 520.
Website . PH34 4EU . Reviews
Gairlochy Holiday Park 13 miles south of Fort William pets some lodges. We offer holiday accommodation in Log Chalets, Caravans or touring pitches. We are a small family run business and our holiday park is beautifully situated close to the Great Glen Way with spectacular views to Ben Nevis and the Nevis Range. Tel: 01397 712 711.
Website . PH31 4AG . Reviews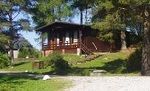 Great Glen Holidays 4 miles north of Fort William pets allowed. A rural retreat offering a range of self-catering accommodation with unparalleled mountain views of Ben Nevis and the magnificent Great Glen. The self-catering chalets and lodges are situated on a 500 acre private Highland Estate. Tel: 01397 703 015.
Website . PH33 6SP . Reviews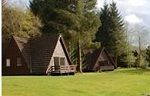 Great Glen Water Park 22 miles north of Fort William pets some lodges. A holiday resort with lodges and cottages on Loch Oich and Loch Lochy, in the magnificent Great Glen in the Highlands of Scotland. On site we have a range of accommodation such as luxury cottages and lodges. Tel: 01809 501 381.
Website . PH34 4EA . Reviews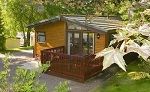 Linnhe Lochside Holidays 5 miles west of Fort William pets some chalets. Choose from an Alpine chalet, a caravan holiday home, a touring pitch or a camping pitch, for a fabulous self-catering holiday in Scotland. Tel: 01397 772 376.
Website . PH33 7NL . Reviews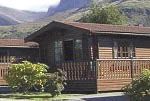 Lochy Holiday Park on the east side of Fort William no pets. An ideal holiday destination for self-catering holidays in a beautiful luxury log chalet, comfortable apartment, or a modern, spacious, self contained residential caravan. Tel: 01397 703 446.
Website . PH33 7NF . Reviews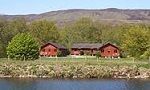 Seangan Croft Lodges 5 miles north of Fort William pets welcome. Seangan (pronounced Shang-an) is one of the most spectacular locations in Scotland. Enjoying magnificent views across The Great Glen to the north face of Ben Nevis and right on the banks of the Caledonian Canal, we guarantee you won't be disappointed. Tel: 01397 772 228.
Website . PH33 7PB . Reviews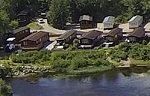 Aviemore Holiday Park at Aviemore pets in some units. Our chalets, cabins and caravans are well insulated and heated, ideal for all year round use. Tel: 01479 810 236.
Website . PH22 1PX . Reviews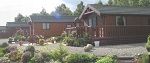 Dalraddy Holiday Park 4 miles south of Aviemore pets in some Log Chalets. Family park in 97 acres of mixed woodland with great views of the Cairngorm Mountains range. Tel: 01479 810 330.
Website . PH21 1NE . Reviews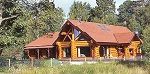 Great North Lodges in the Aviemore area pets in some lodges. A number of Lodges around the Aviemore area that sleep from 2 to 16 people. Many of the lodges are single properties in the area, not in parks. Tel: 01479 812 266.
Website . PH22 1PU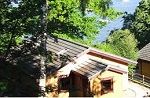 Loch Insh Outdoor Centre 8 miles south of Aviemore pets in some Log Cabins. Secluded log cabins away from the hustle and bustle of every day life yet under 10 mins drive to towns. Tel: 01540 651 272.
Website . PH21 1NU . Reviews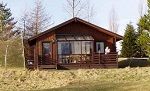 Macdonald Spey Valley Golf & Country Club at Aviemore pets in some units. Choose between genuinely spacious apartments and lodges or cosy two bedroom pine Scandinavian-style chalets. Then there are the Morlich Lodges, fully detached houses which sleep six in outstanding comfort. Tel: 0845 601 1734.
Website . PH22 1ST . Reviews
Pine Bank Chalets at Aviemore pets welcome. Selection of self-catering log cabins, lodges, chalets & apartments, an ideal base for a holiday in Aviemore & Cairngorms National Park.. Tel: 01479 810 000.
Website . PH22 1PX . Reviews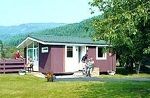 Invermoriston Holidays / Forest Glen 27 miles south of Inverness pets some holiday homes. Our lodges and traditional croft holiday cottages are located in a peacefully secluded yet central location in spectacular scenery beside the Moriston River Falls, only a few hundred metres from Loch Ness. Tel: 01320 351 254.
Website . IV63 7YF . Reviews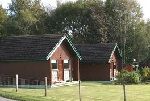 Kilcoy Chalets 8 miles northwest of Inverness pets by arrangement. An ideal base for couples sightseeing and touring both the north and west coasts of the Scottish Highlands All our self catering holiday accommodation chalets are set in delightful Highland countryside yet only a short drive from Inverness and Loch Ness Tel: 01463 741 797.
Website . IV4 7HR . Reviews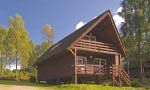 Tomich Holidays Lodges 30 miles southwest of Inverness pets allowed. Tomich Holidays - family & pet friendly self-catering holiday Cottages or Woodland Lodges, in spectacular Highland scenery overlooking Glen Affric and close to Loch Ness, with heated, indoor swimming pool Tel: 01456 415 332.
Website . IV4 7LY . Reviews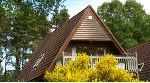 Ranch Chalet Park/Delny Highland Lodges by Invergordon one pet per lodge. The superb lodges enjoy woodland settings just a few minutes' walk from the shores of Loch Katrina, where rowing boats are available free of charge. Tel: 01862 842 412.
Website . IV18 0LJ . Reviews