Listing of All Hawick Hotels in Scotland with Websites , Phone Numbers , Images and links to Maps , Top Restaurants and Reviews .
Hawick Area Click on Map for Attractions & Mountain Hiking
Also listed are links to B&Bs , Self Catering and the top Hawick Websites.
Hawick Restaurants .
VS = Visit Scotland Assessed . AA = Automobile Association Assessed . SC = Self Classified
Click on Post-Codes for Reviews, Maps & best Booking Offers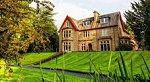 Balcary House Hotel
SC 4 Star, 1 miles south of Hawick centre on Buccleuch Road. In private grounds with 9 uniquely styled bedrooms / suites with super-king size beds. Phone number 01450 372 858.
Website . Postcode TD9 0EH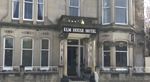 The Hawick Hotel / Elm House
SC 3 Star, 0.2 of a mile north of Hawick centre on North Bridge Street. Top quality food and service at competitive prices with lovely scenery and many interesting things to do. Phone number 01450 372 866.
Website . Postcode TD9 9BD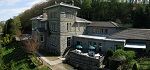 Mansfield House Hotel
VS 4 Star, 1.3 miles northeast of Hawick centre on Weensland Road. Situated in 10 acres of established grounds on the outskirts of Hawick, the largest of the Border towns famous for the Common Riding, rugby and knitwear. Phone numbe 01450 360 400.
Website . Postcode: TD9 8LB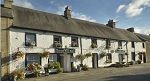 Auld Cross Keys Inn
SC 5 Star, 4 miles northeast of Hawick centre on the Main Street of the village Denholm. Built in the 1800's as a bakehouse but later converted to a Coaching Inn. Overlooking the village green and an ideal base for Golfing, Fishing, Shooting, Walking, Cycling and Archery. Phone number 01450 870 305.
Website . Postcode TD9 8NU