A list of all Gretna Green Hotels in Scotland with Websites, Phone Numbers, Images and links to Maps and Reviews.
Gretna Green Area Attractions Click On Map.
Also listed are links to B&Bs, Self Catering & Tour for Large Images.

VS = Visit Scotland Assessed . AA = Automobile Association Assessed . SC = Self Classified
Click on Post-Codes for Reviews, Maps & Booking Offers may be available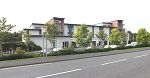 Smiths at Gretna Green SC 4 Star, situated on the east side of Gretna Green. One of Scotland's newest hotels offering contemporary style with inspirational and innovative design by the blacksmith's for weddings since 1754. Tel: 01461 337 007.
Website . DG16 5EA . Image
Gables Hotel SC 3 Star, on the west side of Gretna Green on Annan Road. A Grade 11 listed property with a large lawn, floral borders and shady trees. Ideally situated to explore the area. Tel: 01461 338 300.
Website . Postcode: DG16 5DQ.
Greens at Gretna SC 3 Star, situated on the west side of Gretna Green on Sarkfoot Road. A modern hotel with leisure club, conference facilities, extensive grounds and floodlit Japanese water garden. Tel: 01461 337 621.
greensatgretna.co.uk . DG16 5FG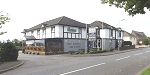 Hazeldene Hotel SC 3 Star, situated on the south side of Gretna Green on Main Street. A modern family run hotel with free WiFi in all public areas.. Tel: 01461 338 292.
Website . DG16 5EA . Image
Hunters Lodge Hotel & Restaurant VS 3 Star, situated on the west side of Gretna on Annan Road. A Grade II Listed Building offering accommodation with modern amenities. Tel: 01461 338 214.
hunterslodgehotel.co.uk . DG16 5DL
Solway Lodge Hotel SC 3 Star, situated on the west side of Gretna on Annan Road. One of the leading wedding hotels in Gretna and an ideal base to explore the area. Tel: 01461 338 266.
solwaylodge.co.uk . DG16 5DN
Gretna Hall Hotel SC 3 Star, situated on the north side of Gretna Green. An ideal setting for leisure breaks and base from which to explore the many walks, hikes and other attractions. Tel: 01461 338 257.
Website . DG16 5DY . Image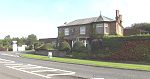 The Gretna Chase Hotel SC 3 Star, on the south side of Gretna on Sark Road. 1856 hotel with modern amenities with original character. All bedrooms have views of the surrounding countryside. Tel: 01461 337 517.
Website . DG16 5JB . Image
The Gretna Inn SC 3 Star, situated in the centre of Gretna on Annan Road. Opposite the Gretna Gateway Shopping Village providing gastro-style food. Tel: 01461 337 465.
Website . DG16 5DN . Image
Days Inn Gretna Green Budget, situated about 1.5 miles north of Gretna Green at the Welcome Break Service Area Junction 21/22, A74. A sunny new look outside, the Best Value Under the Sun. Tel: 1461 337 566.
daysinn.com . Postcode: DG16 5HQ