A list of Golf Courses that welcome visitors in Dumfries & Galloway Scotland.
Prices listed are only a guide, check the websites for up to date prices and offers.
Many clubs offer discounts for parties and rounds with catering included.
Click on Post-Codes for Maps & Directions.
Grade One Courses
Powfoot Golf Club
Parks & links course 15 miles southeast of Dumfries, a mixture of both links and parkland golf with excellent catering facilities. Price guide about £50 to £55 round. Tel: 01461 204 100.
Website . DG12 5QE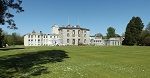 The Cally Palace
Parks course by Gatehouse of Fleet 32 miles southwest of Dumfries, the Cally Palace Hotels own 18 hole parkland course for the exclusive use of guests. Price guide about £110 per person per night, Golf, Dinner, Bed and Breakfast. Tel: 01557 814 341.
Website . DG7 2DL . Large Images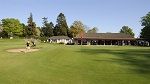 Dumfries and County Golf Club
Parks course on the north side of Dumfries. The club held the British Senior Ladies Open Amateur Championship in 2006. Price guide about £50 round. Tel: 01387 253 585.
Website . DG1 1JX
Dumfries and Galloway Golf Club
Parks course on the west side of Dumfries, a championship parkland course at 6309 yards and par 70 from the medal tees. Price guide about £35 - £47. Tel: 01387 263 848.
Website . DG2 7NY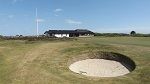 Southerness Golf Club
Links course 16 miles south of Dumfries at Southerness, a challenging championship links with views over the Solway Firth and Galloway hills. Hosted the British Ladies Amateur in 1989. Price guide about £70 - £90 round. Tel: 01387 880 677.
Website . DG2 8AZ . Large Images
Grade Two Courses: Less formal & less expensive than Grade One Courses, but still excellent courses.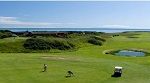 Brighouse Bay Golf Course
Links course 6 miles southwest of Kirkcudbright, above the Solway coastline with spectacular views over the Irish Sea to the Isle of Man. Part of Brighouse Bay Holiday Park. Price guide about £27 - £30 round. Tel: 01557 870 509.
Website . DG6 4TS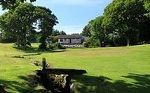 Colvend Golf Club
Parks course 18 miles southwest of Dumfries by Dalbeattie, founded in 1905, this par 69 course is set amongst the rolling hills of the Solway Coast. The clubhouse offers food and fully licensed bar. Trolleys and motorised buggies are available for rental. Price guide about £18 - £25 round. Tel: 01556 630 398.
Website . DG5 4PY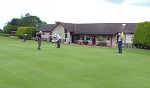 Kirkcudbright Golf Club
Parks course 27 miles west of Dumfries by Kirkcudbright, founded in 1893 with views of the Galloway Hills and the Dee Estuary, an 18-hole, par 69 parkland course. Price guide about £35 round. Tel: 01557 330 314.
Website . DG6 4EZ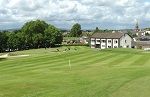 Lochmaben Golf Club
Parks course 9 miles east of Dumfries at Lochmaben, a testing Par 70 with picturesque views of Lochmaben's Kirk Loch. Vistors are welcome all year round with various packages available. Price guide £42 round. Tel: 01387 810 552.
Website . DG11 1NT . Large Images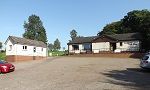 Lockerbie Golf Club
Parks course 12 miles northeast of Dumfries at Lockerbie, founded in 1889 a pleasant parkland course of 5614 yards Par 67. Price guide £25 round. Tel: 01576 203 363.
Website . DG11 2ND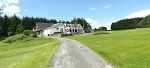 Moffat Golf Club
Moorland course overlooking the town of Moffat, with a welcoming clubhouse, 21 miles north of Dumfries. Price guide about £30 round. Tel: 01683 220 020.
Website . DG10 9SB . Large Images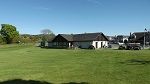 Newton Stewart Golf Club
Parks on the east side of Newton Stewart 25 miles east of Stranraer, with great views from every hole, 5,840 yards (par 69). Price guide about £35 round. Tel: 01671 402 172.
Website . DG8 6PF . Large Images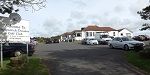 Portpatrick Golf Club
Links courses 7 miles south of Stranraer by Portpatrick, known as Portpatrick Dunskey Golf Club is one of Scotland's hidden treasures also with a 9 hole course for anyone without a Handicap. Price guide about £45 round. Tel: 01776 810 273.
Website . DG9 8TB . Large Images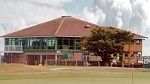 Stranraer Golf Club
Parks course 3 miles west of Stranraer, on the shores of Loch Ryan on gently undulating ground with exceptional views over the loch to Ailsa Craig and the Isle of Arran. Price guide about £45 round. Tel: 01776 870 245.
Website . DG9 0LF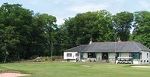 Thornhill Golf Club
Parks course 15 miles northwest of Dumfries at Thornhill, a mix of park and heathland with panoramic views. Situated about one mile east of Thornhill village, 14 miles northwest of Dumfries off the A76. Price guide about £40 - £45 round. Tel: 01848 330 546.
Website . DG3 5DW

Wigtownshire County Golf Club
Links course 9 miles east of Stranraer by Glenluce, on the shores of the scenic Luce Bay looking south to the Isle of Man. Price guide about £30 - £45 round. Tel: 01581 300 420.
Website . DG8 0NN
Dalbeattie Golf Club
Parks course 14 miles southwest of Dumfries at Dalbeatie, formed in 1894, one of the oldest 9-hole clubs in Dumfries & Galloway, 2,100 yards par 30. Price guide about £10 for 9 holes. Tel: 01556 611 421.
Website . DG5 4LS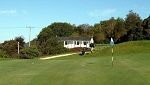 Gatehouse Golf Club
Parks course 32 miles west of Dumfries at Gatehouse of Fleet with views over Wigtown Bay a 2,521 yards par 33. Price guide about £20 day. Tel: 07783 886 553.
Website . DG7 2BE
Leadhills Golf Club
Moorland course 39 miles north of Dumfries by Wanlochhead, highest golf course in Scotland, 2,177 yards par 32. Price guide about £12 round. Tel: 07939 435 784.
Website . ML12 6XT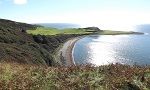 St Medan Golf Club
Links course 66 miles southeast of Stranraer, 3 miles south of Port William in a stunning location, a 2,271 yards par 32. Price guide about £15 for 9 holes, £25 for 18 holes. Tel: 01988 700 358.
Website . DG8 8NJ . Large Image