Below is a list of all Isle of Lewis Hotels in Scotland with Websites, Phone Numbers, Images and links to Maps and Reviews
Stornoway is the largest town on the Isle of Lewis. The main Ferry Route is between Stornoway and Ullapool on the Scottish mainland with Ferries running 2 or 3 times a day, crossing time of around 2 hours 50 minutes. Price guide about £20 per passenger and £108 per car return. Ferry Website.
Lewis is said to have the best SURFING in Europe with Atlantic swells pounding the coastline and scenic beaches. This remote island also offers peaceful cycling fishing and many more Outdoor Activities.
VS = Visit Scotland Assessed . AA = Automobile Association Assessed . SC = Self Classified
Click on Post-Codes for Reviews, Maps & Booking Offers may be available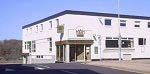 Crown Hotel & Restaurant
SC 4 Star, in the centre of Stornoway by the Ferry Terminal on Point Street. Small family run Inn with a selection of single rooms, double rooms, family room and bar diner. Tel: 01851 703 734.
Website . Postcode: HS1 2BD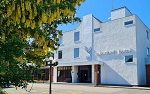 Cabarfeidh Hotel & Restaurant
SC 3 Star, 0.5 of a mile north of Stornoway harbour on Manor Park. Pronounced cab-ar-fay, the hotel is a place where you can relax in comfort, whether you're visiting on holiday, for business, for functions, or to enjoy dining in the Manor Restaurant. Tel: 01851 702 604.
Website . Postcode: HS1 2EU

Caladh Inn & Restaurant
SC 3 Star, on the south side of Stornoway centre on James Street, close to the harbour. The hotel is where you'll find a great team of people who enjoy making guests feel welcome. Tel: 01851 702 740.
Website . Postcode: HS1 2QN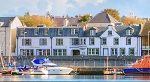 Royal Hotel & Restaurant
SC 3 Star, on the south side of Stornoway centre on Cromwell Street, close to the harbour & marina. Stornoway's most historic hotel right beside the marina, where you can relax, enjoy the hotel's cozy character and enjoy dining in our restaurants. Tel: 01851 702 109.
Website . Postcode: HS1 2DG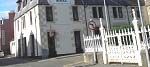 County Hotel & Restaurant
SC 2 Star, in the centre of Stornoway centre on Francis Street, close to the harbour & marina. A small, comfortable, traditional hotel with a popular restaurant serving Indian, Italian and local dishes. Tel: 01851 703 250.
Website . HS1 2XB
Loch Erisort Inn & Restaurant
SC 3 Star, situated midway between Stornoway and Tarbert, about 15 miles along the B8060 at Balallan, in the Pairc area of South Lochs. The Inn occupies a peaceful and tranquil setting, ideally situated for exploring both Harris and Lewis. Tel: 07548 465 661.
Website . Postcode: HS2 9RA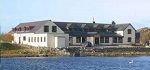 Doune Braes Hotel & Restaurant
SC 3 Star, 20 miles northwest of Stornoway on the Atlantic coast. The Hotel has 15 bedrooms, all en suite with TV and tea/coffee making facilities with two of the ground floor rooms suitable for disabled access. Tel: 01851 643 252.
Website . Postcode: HS2 9AA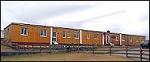 Gallan Head Hotel
Closed, 34 miles west of Stornoway on the Atlantic coast. At the edge of the Isle of Lewis, on a remote cliff top. The Gallan Head Restaurant & Hotel was the most north-westerly restaurant in the british isles, former Headquarters for an RAF Station.
Postcode: HS2 9JA