| | |
| --- | --- |
| All Edinburgh Budget Hotels | RS Home |
Listing of All Edinburgh Budget Hotels within 1 mile of the city centre with Websites , Images , Phone Numbers , Postcodes and links to Maps and Top Reviews. See Suburb Hotels for more Budget Hotels.
The area around Waverley Train Station is regarded as the centre of Edinburgh. The Tourist Information Centre is next to the station and the main shopping area of Princes Street and Princes Gardens close by, Edinburgh Castle sits high above the station. The city Tour Buses depart from the St Andrew's Square a short walk west.
VS = Visit Scotland Assessed . AA = Automobile Association Assessed . SC = Self Classified.
Click on Post-Codes for Reviews, Maps and Booking Offers may be available.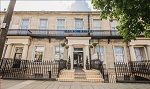 Cairn Hotel
SC Budget, 0.8 of a mile northeast of Waverley Train Station on Windsor Street. All 52 non smoking bedrooms are equipped with modern amenities. Tel: 0131 557 0175.
Website . Reviews Offers EH7 5JR
Cityroomz Edinburgh
SC Budget, 0.8 of a mile southwest of Waverley Train Station at 25-33 Shandwick Place, bottom end of Princes Street. Double rooms, compact doubles, cabin/twins, family, superior, king suites and queen suites with either baths and showers. Phone number 0131 229 6871.
Website . Reviews Offers EH2 4RG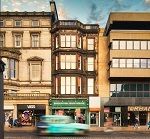 easyHotel Edinburgh
SC 2 Star, 0.6 of a mile southwest of Waverley Train Station on Princes Street. For a cheap hotel room in Edinburgh city centre close to Edinburgh Castle. Phone number 0131 226 5303.
Website . Reviews Offers EH2 4AD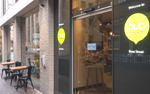 Hub by Premier Inn Edinburgh Rose Street
SC Budget, 0.4 of a mile west of Waverley Train Station on Rose Street. Contemporary hotel with compact rooms. Phone number 0333 321 3104.
Website . Reviews Offers EH2 2NN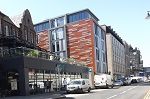 Hub by Premier Inn Edinburgh Royal Mile
SC Budget, 0.2 of a mile east of Waverley Train Station on East Market Street. Compact rooms with 40' Smart TV, Free Wi-Fi, Restaurant, and Aircon. Phone number 0131 202 6671.
Website . Reviews Offers EH8 8FR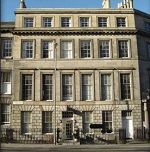 Playfair House Hotel
SC Budget, 0.8 of a mile northeast of Waverley Train Station on Leopold Place. The Hotel is a historic Georgian building with views over parkland across the street. A small hotel with a warm, welcoming atmosphere, ideally situated for business or leisure. Phone number 0131 556 1131.
Website . Reviews Offers EH7 5LB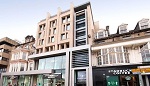 Premier Inn Edinburgh City Centre Princess Street
SC Budget, 0.4 of a mile southwest of Waverley Train Station on Princess Street. Freeview TV with 80 channels, Free Wi-Fi, Tea and coffee making facilities, blackout curtains. Phone number 0333 321 9267.
Website . Reviews Offers EH2 4AD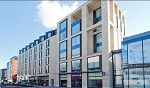 Premier Inn Edinburgh City Centre (Old Town)
SC Budget, 0.3 of a mile northeast of Waverley Train Station on East Market Street. New generation bedrooms with 40" flat screen TV, modern bathroom & king-size Hypnos beds. Phone number 0333 234 6430.
Website . Reviews Offers EH8 8FR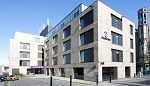 Premier Inn Edinburgh City Centre (York Place)
SC Budget, 0.4 of a mile northeast of Waverley Train Station on York Place. Luxury king-size Hypnos beds and Freeview TV with 80 channels. Phone number 0333 234 6473.
Website . Reviews Offers EH1 3HU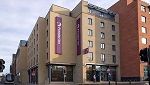 Premier Inn Edinburgh Central Lauriston Place
SC Budget, 0.7 of a mile southwest of Waverley Train Station on Lauriston Place. Luxury king-size Hypnos beds and Air conditioned rooms . Phone number 0333 777 4684.
Website . Reviews Offers EH3 9DG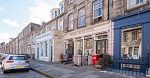 Regent House Hotel
SC Budget, 0.5 of a mile north of Waverley Train Station on Forth Street. Georgian style hotel with comfortable accommodation in a quiet cobbled street. Phone number 0131 608 1619.
Reviews Offers EH1 3JX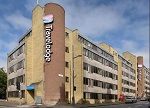 Travelodge Edinburgh Central Hotel
SC Budget, 0.4 of a mile northeast of Waverley Train Station on St. Mary's Street just off the Royal Mile. The location of this hotel means external traffic noise may be heard. Groups using the hotel at weekends means noise may be above normal levels. Tel: 0871 984 6137.
Website . Reviews Offers EH1 1TA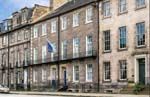 Travelodge Edinburgh Central Queen Street
SC Budget, 0.6 of a mile southwest of Waverley Train Station on Queen Street. A new hotel recently updated with our fresh new look and features. Phone number 0871 984 6143.
Website . Reviews Offers EH2 1JX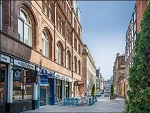 Travelodge Edinburgh Central Rose Street
SC Budget, 0.6 of a mile southwest of Waverley Train Station on Rose Street. This Travelodge is situated in a busy bars and clubs area in Central Edinburgh, therefore there may be some street noise, especially at weekends. Phone number 0871 984 6441.
Website . Reviews Offers EH2 2NH