List of all Dalry Hotels in Dumfries and Galloway in Scotland with Websites, Phone Numbers, Images and links to Maps and Reviews.
Dalry Area Attractions Click On Map
Also listed are links to B&Bs, Self Catering & Tour for Large Images.
VS = Visit Scotland Assessed . AA = Automobile Association Assessed . SC = Self Classified
Click on Post-Codes for Reviews, Maps & best Booking Offers
The small village of Dalry in Galloway is often referred to as: St John's Town of Dalry. The village is situated next to the Galloway Forest National Park with a number of mounain biking trails, southern upland way, and some of the best hiking hill ranges in the south of Scotland.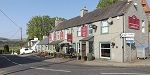 The Clachan Inn
SC 3 Star, in the centre of Dalry on the Main Street. The Clachan Inn has a high quality bar, restaurant and hotel with a real ale and log fire. Meals can be eaten in either the bar, lounge or restaurant. Tel: 07769 229 005.
Website . DG7 3UW . Large Image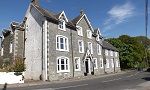 OYO Lochinvar Hotel
SC Budget, in the centre of the village of Dalry. By the Galloway Forest National Park, this 15 bedroom family run hotel offers 2 bars, restaurant, tea room, function suite, meeting room, beer garden and large car park. Tel: 01644 430 107.
DG7 3UP . Large Image