All Newton Stewart Hotels
A list of all Newton Stewart Hotels in Scotland with Websites, Phone Numbers, Images and links to Maps and Reviews.
Newton Stewart Area Attractions Click On Map .
Also listed are links to B&Bs, Self Catering & Tour for Large Images.
VS = Visit Scotland Assessed . AA = Automobile Association Assessed . SC = Self Classified
Click on Post-Codes for Reviews, Maps & best Booking Offers
The small town of Newton Stewart is situated next to the Galloway Forest National Park with a number of mountain bike trails, southern upland way, and some of the best hiking hill ranges in the south of Scotland.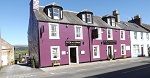 Black Horse Hotel & Restaurant
VS 3 Star, in the centre of Newton Stewart on Victoria Street. 9 letting rooms; 2 doubles, 3 twins and the remainder singles each with en-suite facilities . Tel: 01671 403 302.
Website . Postcode: DG8 6JL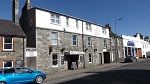 Bruce Hotel & Restaurant
SC 3 Star, 0.3 of a mile south of Newton Stewart centre on Queen Street. 20-bedrooms, all with en-suite facilities, TV, radio, hair dryer, and tea & coffee making facilities. Tel: 01671 638 090.
Website . DG8 6JL . Large Image

Creebridge House Hotel & Restaurant
SC 3 Star, 0.2 of a mile north of Newton Stewart centre in 3 acres of gardens. Ideal for a wide variety of activities walking, cycling, golf and fishing. Tel: 01671 402 121.
Website . Postcode: DG8 6NP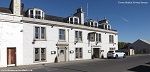 Crown Hotel & Restaurant
SC 3 Star, 0.4 of a mile south of Newton Stewart centre on Queen Street. A modern, stylish hotel for a holiday or quiet drink or meal. Tel: 01671 402 727.
Website . DG8 6JW . Large Image
Galloway Arms Hotel & Restaurant
Currently Closed? in the centre of Newton Stewart on Victoria Street. 18 modern en-suite rooms along with a completely new restaurant and bar complex. Tel: 01671 402 653.
DG8 6DB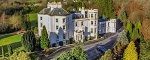 Kirroughtree House & Restaurant
Currently Closed? 1.4 miles east of Newton Stewart centre. An ideal retreat with elegant public rooms, spacious and comfortable bedrooms and excellent food.
DG8 6AN . Wiki Page