List of Holiday Parks throughout Scotland with Websites, Images, Phone Numbers and links to Maps and Reviews.
Most of the Holiday Parks have activities to suit children. Many of the larger parks have bar/diners and entertainment venues.
The two Berwick-upon-Tweed parks are just south of the Scottish border.
Click on Post-Codes for Maps & Directions . Areas Attractions Click On Maps.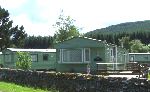 Angecroft Park
19 miles southwest of Selkirk / Borders, pets allowed. Angecroft Park is the peaceful leading Selkirkshire caravan site offering the finest Scottish holiday lodges, log cabins and quality static caravans for hire. No bar/diner.
Website . TD7 5HY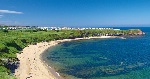 Berwick Holiday Park
By Berwick-upon-Tweed pets allowed. A fairly large park close to a beach and golf with great views, a good selection of activities, shops, entertainment, and bar/diner. Tel: 01289 307 113.
Website . TD15 1NE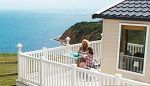 Haggerston Castle Holiday Park
7 miles south of Berwick-upon-Tweed pets allowed. A large park with a good selection of activities, shops, entertainment, and bar/diners. Tel: 01289 381 333.
Website . TD15 2PA
Southwest - Dumfries & Galloway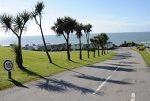 Auchenlarie Holiday Park
5 miles southwest of Gatehouse of Fleet pets allowed. High standards with a fabulous choice of licensed bars, on site shopping, a choice of snacks or restaurant meals, resident entertainers and cabaret, plus much more. Tel: 01556 506 200.
Website . DG7 2EX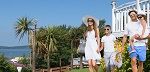 Cairnryan Heights Holiday Park
At Cairnryan 5 miles north of Stranraer pets allowed. Situated in the hills above Cairnryan village with fabulous views across Loch Ryan with swimming, family entertainment complex with live entertainment, beverages and home cooked food. Tel: 01581 200 231.
Website . DG9 8QX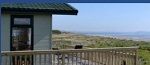 Sands of Luce Holiday Park
7 miles south of Stranraer pets some caravans. A family-run park with a great beachside setting. Tel: 01776 830 456 .
Website . DG9 9JR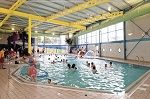 Southerness Holiday Park
At the village of Southerness pets allowed. Set right on the edge of a beautiful beach, Southerness boasts stunning sea views over the Solway Firth. Has a takeaway, bar/diner and entertainment facility. Tel: 03443 352 276.
Website . DG2 8AZ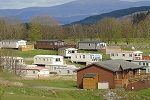 Three Lochs Holiday Park
11 miles west of Newton Stewart pets allowed. A family holiday park by lochs and sprawling woodland with activities such as loch fishing, horse riding, swimming, and shooting. Tel: 01671 830 304.
Website . DG8 0EP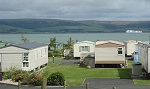 Wig Bay Holiday Park
4 miles west of Stranraer pets allowed. On the western shores of Loch Ryan with breathtaking loch views and set over seventeen acres of immaculately manicured gardens,. Tel: 01776 853 233.
Website . DG9 OPS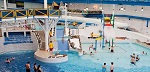 Craig Tara Holiday Park
4 miles south of Ayr centre pets allowed. A large holiday park with a wide range of facilities, bar/diners, entertainment and activities, including its own golf course and beach. Regular buses run between the park and the seaside holiday town of Ayr. Tel: 01292 265 141.
Website . KA7 4LB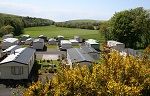 Lagganhouse Country Park
By Ballantrae village pets allowed. On the site of a former victorian country house estate, with amazing views across the Stinchar Valley with an indoor heated swimming pool, spa with sauna and jacuzzi, plus a gym. Tel: 01465 831 229.
Website . KA26 0LL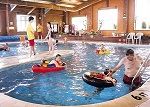 Sandylands Holiday Park
On the south side of Saltcoats pets allowed. Mid sized park that offers a swim in the heated indoor pool or take advantage of the water and sports resorts activities on offer. The Beacon Bar (open daily) has a full programme of dancing, shows and visiting cabaret for all the family. Tel: 03301 234 973.
Website . KA21 5JN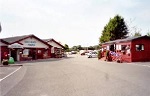 Sundrum Castle Holiday Park
4 miles east of Ayr centre pets allowed. Sundrum is a mid sized holiday park set in a quiet country estate with activities more to suit families with younger children. Has a bar/diner and entertainment venue. Tel: 03443 352 275.
Website . KA6 5JH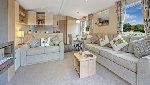 Lomond Woods Holiday Park
By Balloch / Loch Lomond pets allowed. Superior self-catering caravan holiday homes for up to 6 people with central heating and double glazing, perfect for a holiday at any time of the year! Tel: 01250 878 123.
Website . G83 8QP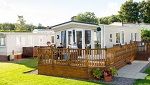 Blairgowrie Holiday Park
By Blairgowrie / Perthshire pets allowed. Modern and stylish caravan holiday homes for families and couples with central heating and double glazing for all year round holidays. Tel: 01250 878 123.
Website . PH10 7AL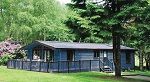 Blair Castle Caravan Park and Woodland Lodges
By Blair Atholl / Perthshire pets allowed. A multi award winning, very family friendly Scottish caravan park offering superb holiday homes and spacious pitches for caravans and camping in the grounds of the famous Blair Castle. Tel: 01796 481 263.
Website . PH18 5SR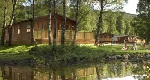 Tummel Valley Holiday Park
13 miles west of Pitlochry in Perthshire pets allowed. The peaceful Tummel Valley, right in the heart of the pretty Tay Forest... where you're free to enjoy the whole of the great outdoors with your family. Many activities, entertainment and bar/diners. Tel: 03443 352 273.
Website . PH16 5SA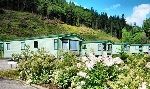 Drimsynie Estate Holiday Village
By Lochgoilhead in Argyll pets some lodges. Our self catering caravans & lodges are modern with all caravans purchased within the last two years. Entertainment and bar/diners. Tel: 01301 703 344.
Website . PA24 8AD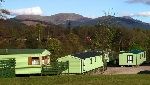 Hunters Quay Holiday Park
By Dunoon / Argyll pets allowed. This 5* Scottish tourism award winning park is situated in an elevated position with spectacular views overlooking the Argyllshire hills and Firth of Clyde with entertainment and bar/diners. Tel: 01369 707 772.
Website . PA23 8HP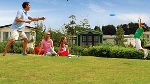 Seton Sands Holiday Park
13 miles east of Edinburgh pets allowed. A mid sized park that offers a good range of leisure activities including great live entertainment, and the Cafe Bar & Grill. Regular buses run to Edinburgh. Tel: 01875 813 333.
Website . EH32 0QF
Wemyss Bay Holiday Park
34 miles west of Glasgow pets allowed. A mid sized park next to the village of Wemyss Bay with a shop, takeaway, and bar/diner. The park is hilly with great views across the sea to the islands. A good base to explore Largs and the Islands of Bute and Cumbrae. Tel: 03443 352 274.
Website . PA18 6BA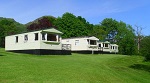 Appin Holiday Homes
15 miles north of Oban in Argyll pets certain homes only. Our holiday caravans and lodges offer superb panoramic views, overlooking Loch Creran. The Creagan Inn - a cosy lochside pub is only a five minute stroll away. Tel: 01631 730 287.
Website . PA38 4BQ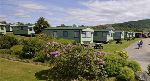 Tralee Bay Holidays
3 miles north of Oban in Argyll some pets allowed. Overlooking the picturesque Ardmucknish Bay the wooded surroundings and long sandy beach make Tralee the ideal destination for a peaceful self catering lodge or caravan holiday, any time of year. No entertainment or bar/diners. Tel: 01631 720 255.
Website . PA37 1QR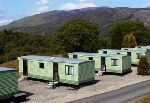 Gairlochy Holiday Park
13 miles south of Fort William pets allowed. We offer holiday peacful accommodation in Log Chalets, Caravans or touring pitches. We are a small family run business situated close to the Great Glen Way with spectacular views to Ben Nevis and the Nevis Range. No entertainment or bar/diners. Tel: 01397 712 711.
Website . PH31 4AG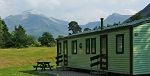 Glen Nevis Self-Catering Park
5 miles southeast of Fort William pets allowed some homes. Our range of holiday caravans are very well maintained and spaced with grassy areas, trees and shrubs. Tel: 01397 702 191.
Website . PH33 6SX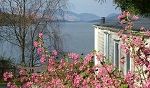 Linnhe Lochside Holidays
5 miles west of Fort William pets some holiday homes. Choose from an Alpine chalet, a caravan holiday home, a touring pitch or a camping pitch, for a fabulous peacful self-catering holiday in Scotland. No entertainment or bar/diners. Tel: 01397 772 376.
Website . PH33 7NL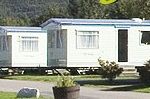 Ben Nevis Holiday Park
On the east side of Fort William no pets. An ideal holiday destination for peacful self-catering holidays in a luxury log chalet, apartment, or a modern, spacious, self contained residential caravan. No entertainment or bar/diners. Tel: 01397 703 446.
Website . PH33 7NF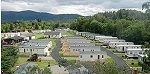 Aviemore Holiday Park
At Aviemore pets in some units. Our caravans are well insulated and heated, ideal for all year round use. Tel: 01479 810 236.
Website . PH22 1PX
Dalraddy Holiday Park
4 miles south of Aviemore pets in some holiday homes. Family park in 97 acres of mixed woodland with great views of the Cairngorm Mountains range. Tel: 01479 810 330.
Website . PH22 1QB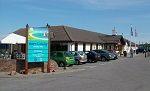 Nairn Lochloy Holiday Park
16 miles east of Inverness by Nairn pets allowed. Any time is beach time for our holiday guests at Nairn Lochloy, where you can step straight off the park, bare-footed, and onto golden sands. Activities, entertainment and bar/diners. Tel: 03443 352 272.
Website . IV12 5DE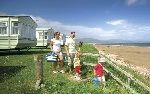 Grannie's Heilan Hame
3 miles north of Dornoch 46 miles north of Inverness pets allowed. This Grannie's got a heated indoor pool and a nine hole crazy golf, an adventure play park on the sand and direct access to legendary Embo beach. Entertainment and bar/diners. Tel: 03443 352 271.
Website . IV25 3QD