Relevant Search Scotland
Most listings on Relevant Search Scotland have Information, Websites, Images, Postcodes, Tel Numbers, and links to Reviews and Maps. The largest cities are Glasgow and Edinburgh.
Accommodation
Tourist Attractions
Business Section . History Section . Music Section .
Sport/Leisure
Hiking / Walking / Biking / Rural Attractions
Scotland Areas & Travel
Scotland Map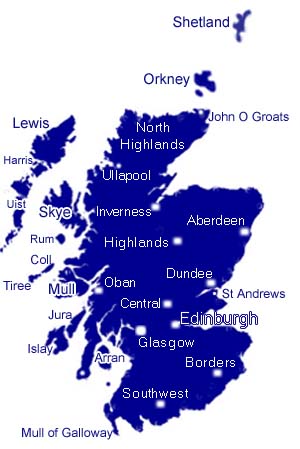 Scotland Map click on Town Names or Islands for information and links to Photo Tours.
Large Scotland Map.