A list of Scotland Mansions to Visit with websites, images, postcodes, telephone numbers and links to maps and reviews.
Mansions in Scotland were built from the 1700s as Scotland had become a safer place, with law and order putting an end to Clan feuds, and no more battles with England. More history at the bottom of the page.
The RS Pages have links to Large Sunny Images.
Click on Post-Codes for Maps & Reviews.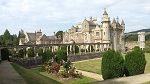 Abbotsford
3 miles west of Melrose in the Borders. Built for Sir Walter Scott in 1811, the 1800s novelist, author of classics such as Waverley, Rob Roy, Ivanhoe and The Lady of the Lake. Phone Number 01896 752 043.
Website . RS Page . TD6 9BQ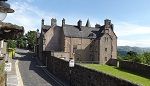 Argyll's Lodging
In Stirling town by Stirling Castle. Residence of the Earls of Argyll in Stirling, one of the most complete surviving examples in Scotland of a 1600s town Mansion. Its fine architecture shows it was for a powerful nobleman, serving the Royal Stewart's within the Castle. Phone Number 01786 450 000.
Website . UDS Page . FK8 1EG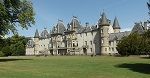 Callendar House
1 mile southeast of Falkirk in parklands and woodland. The present house was built in 1877 for the Forbes Family on land owned by the Callander Family since the 1300s. The Estate has been visited by many historical figures, including Mary Queen of Scots, Cromwell, and Bonnie Prince Charlie. Phone Number 01324 503 770.
Website . RS Page . FK1 1YR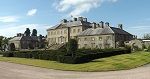 Dumfries House
1.9 miles west of Cumnock in Ayrshire. Built between 1754 and 1760 by the Adam brothers for the 5th Earl of Dumfries, the house has a top collection of Chippendale furniture, often described as an 18th century time capsule, with the main rooms and their contents remaining virtually unchanged for 250 years. Phone Number 01290 425 959.
Website . AS Page . KA18 2NJ . Image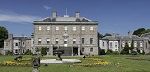 Haddo House
19 miles north of Aberdeen. Designed by William Adam for the 2nd Earl of Aberdeen in 1732, the house has Georgian architecture with late Victorian interiors by Wright and Mansfield. Phone Number 01651 851 440.
Website . UDS Page . AB41 7EQ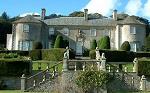 Hill of Tarvit
9 miles west of St Andrews. Nestling on a hillside in the Fife countryside, this early 1700s Mansion was partially re-built in 1906 for a Mr F B Sharp's collection of French and Chippendale-style furniture, porcelain, and paintings. Phone Number 01334 653 127.
Website . UDS Page . KY15 5PB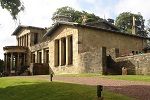 Holmwood House
5 miles south of Glasgow centre in the Cathcart area of Glasgow. An Alexander 'Greek' Thomson designed Mansion for a paper magnate named James Couper, said to be one of his finest domestic projects. Conservation and decoration of the House are ongoing, so there is always something new to see. Phone Number 0141 571 0184.
Website . RS Page . G44 3YU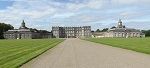 Hopetoun House
12 miles west of Edinburgh. One of the top examples of Georgian architecture in Britain, designed by the Scottish architects Sir William Bruce and William Adam for Earl Charles Hope. Set in 150 acres of rolling parkland with extensive woodland walks. Phone Number 0131 331 2451.
Website . RS Page . EH30 9RW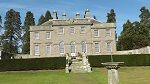 House Of Dun
3.5 miles west of Montrose. A Georgian Family House designed by William Adam for David Erskine, 13th Laird of Dunin, about 1730. The Victorian gardens have views over the Montrose Basin The Estate has the Lady Augusta Walk, adventure playground, Victorian walled garden, terraced gardens, woodland dog walk. Phone 01674 810 264.
Website . RS Page . DD10 9LQ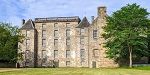 Kinneil Estate
20 miles west of Edinburgh. Mansion built in 1677 for Lord Hamilton. Kinneil Estate covers two thousand years with everything you see being real, and displayed in a low key and matter-of-fact way. Also the site of a Roman Fort. Phone Number 01506 778 530.
Website . UDS Page . EH51 0PR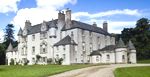 Leith Hall
33 miles northwest of Aberdeen. Built in 1650 for Leith-Hay family on the site of a medieval Castle. A typical Scottish laird's residence brimming with family treasures, set in 286 acres of scenic estate containing 6 acres of wonderful garden that overlooks some of Aberdeenshire's finest rolling countryside. Phone Number 01464 831 216.
Website . UDS Page . AB54 4NQ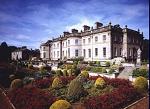 Manderston
13 miles west of Berwick. Built in 1903 for Baronet James Miller to impress his wealthy wife. Manderston is an Edwardian mansion with no expense spared in the opulent staterooms. The house has the only silver-staircase in the world. It has a stunning marble diary, 56 acres of formal gardens, and impressive stables. Phone Number 01361 883 450.
Website . UDS Page . TD11 3PP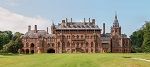 Mount Stuart
On the Isle of Bute. Built between 1879 and 1900, Mount Stuart is said to be Britain's most astounding Victorian gothic mansion. Home to the Stuarts of Bute, relations of the Royal House of Stuart, with the Isle of Bute being an ancient stronghold of Scottish kings. Phone Number 01700 503 877.
Website . Large Images . PA20 9LR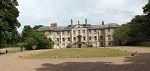 Newhailes
5 miles east of Edinburgh. Built in 1686 by the Scottish architect James Smith for his own use, passing to the Dalrymples in 1701. The Mansion has early 1700s art and collections, surrounded by an 1700s century Designed Landscape. Phone Number 0131 653 5599. Large Images
Website . UDS Page . EH21 6RY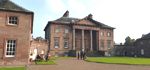 Paxton House
5 miles west of Berwick. On the banks of the river Tweed, Paxton House was designed by the Adam brothers in 1758 for Patrick Home who was trying to attract a wealthy wife, said to be one of the finest examples of an 18th century Palladian Country houses in Britain. Phone Number 01289 386 291. Large Image
Website . UDS Page . TD15 1SZ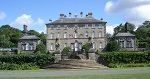 Pollok House
4 miles south of Glasgow centre. Built from 1752 for the Maxwell's who owned this land since the 1300s. The Kitchen Restaurant is in the original kitchen of this country mansion with important art collections. The house is set in formal gardens and extensive parkland, in the suburbs of Glasgow. Phone Number 0141 616 6410.
Web . RS Page . G43 1AT . Image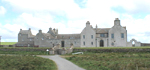 Skaill House
Island of Orkney. Built from 1620 for Bishop George Graham and his descendants. Skaill House is situated in the parish of Sandwick, overlooking the sandy Bay of Skaill, 300 metres from the Neolithic village of Skara Brae. Phone Number 01856 841 501. Large Images
Website . UDS Page . KW16 3LR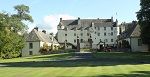 Traquair House
29 miles south of Edinburgh by Peebles. Dating back to 1107, the house was built as a hunting lodge for the Kings and Queens of Scotland. The Stuarts of Traquair supported Mary Queen of Scots and the Jacobite Rising. Phone Number 01896 830 323.
Website . RS Page . EH44 6PW
The Mansions were built to replace Castles in vast Estates. Some were built onto the side of Tower Houses, some built around Tower Houses, and some built as Castellated Mansions, that looked like Castles, but had little defense.
At that time, the first World Explorers were bringing back Exotic Plants and Trees from around the world. Most Estates had many of these Plants and Trees grown around the Mansions, making them some of the most interesting places in the UK to this day.
The Vast Estates had been awarded to Families or Clans by Scottish Kings, as far back as the 1100s, as a reward for that Family's support in Battles. These Estates were divided into many farms that paid rent, and the farmers had to fight for the land owners when called on. The rent from the farms allowed the building of Grand Castles, and later Mansions, along with funding a grand life style. By the mid 1900s, a law had been passed to give farmers the right to buy their farms. This gave the Estates a large amount of cash for a short time.
Once the money from the sale of farms had been used, many Estates found they no longer had enough income to fund the running of the grand houses, and their expensive life styles. Most Estates by the late 1900s, had been reduced to only a few hundred acres around the Mansions or Castles. Many Estates have since been sold to successful businessmen, or opened to the public as Museums to help fund the running costs. Many have been sold, or gifted, to the National Trust for Scotland.